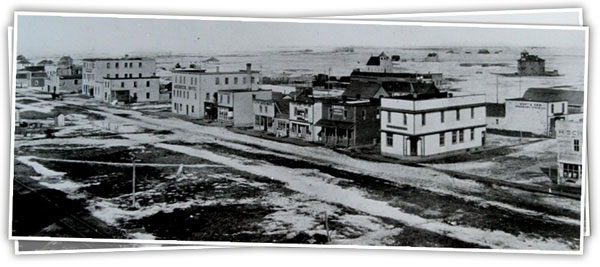 The land on which the Town of Aberdeen currently sits was settled as early as 1900. Originally named Dueck, it was organized as the hamlet of Aberdeen in 1904. It was named in honour of Ishbel Maria Marjoribanks Gordon, Lady Aberdeen, who was the founder of the National Council of Women of Canada.
The CN railway arrived in 1904 and by 1907, Aberdeen had the 15 necessary occupied dwellings to officially become a village. By 1907, Aberdeen's population had grown to 300, according to Henderson's Western Canada Gazetteer and Directory.
In 1937, a devastating Main St. fire dealt the village a serious blow. This, coupled with the Depression and increasingly easy access to the City of Saskatoon, combined to create a period of decline for Aberdeen, a decline that didn't begin to see reversal until the 1970s.
A 1910 Aberdeen Board of Trade publication titled "A Profitable Place for the Settler in the Last West," describes Aberdeen as "a town that does things." Come see for yourself: this phrase still rings true today!
The Village of Aberdeen is declared the "Town of Aberdeen" with the change of status taking effect on November 1, 1988. The 1986 Census taken by Statistics Canada had the population as 515.
The 2021 Census has the population of Aberdeen at 716.